Wegmans Brooklyn Navy Yard
Yesterday, the highly anticipated Wegmans supermarket opened in the Brooklyn Navy Yard, marking the first NYC location for the chain. Large crowds showed up for the opening of the suburban-style 74,000 square-foot supermarket, which was built on the site of the Navy Yard's Admiral's Row, following a losing fight by preservationists to save the historic structures. Built between 1864 and 1901, the row of houses was used by Naval Officers when the Navy Yard was in use. The buildings were abandoned in 1966 when the Navy Yard was decommissioned. The families living on Admiral's Row were gone by the mid-70s, leaving the buildings to slowly fall into disrepair, covered in weeds and ivy with trees growing through them for the past quarter-century. In 2016, to make way for Wegmans and its 700 car parking lot, the buildings were all demolished except for one.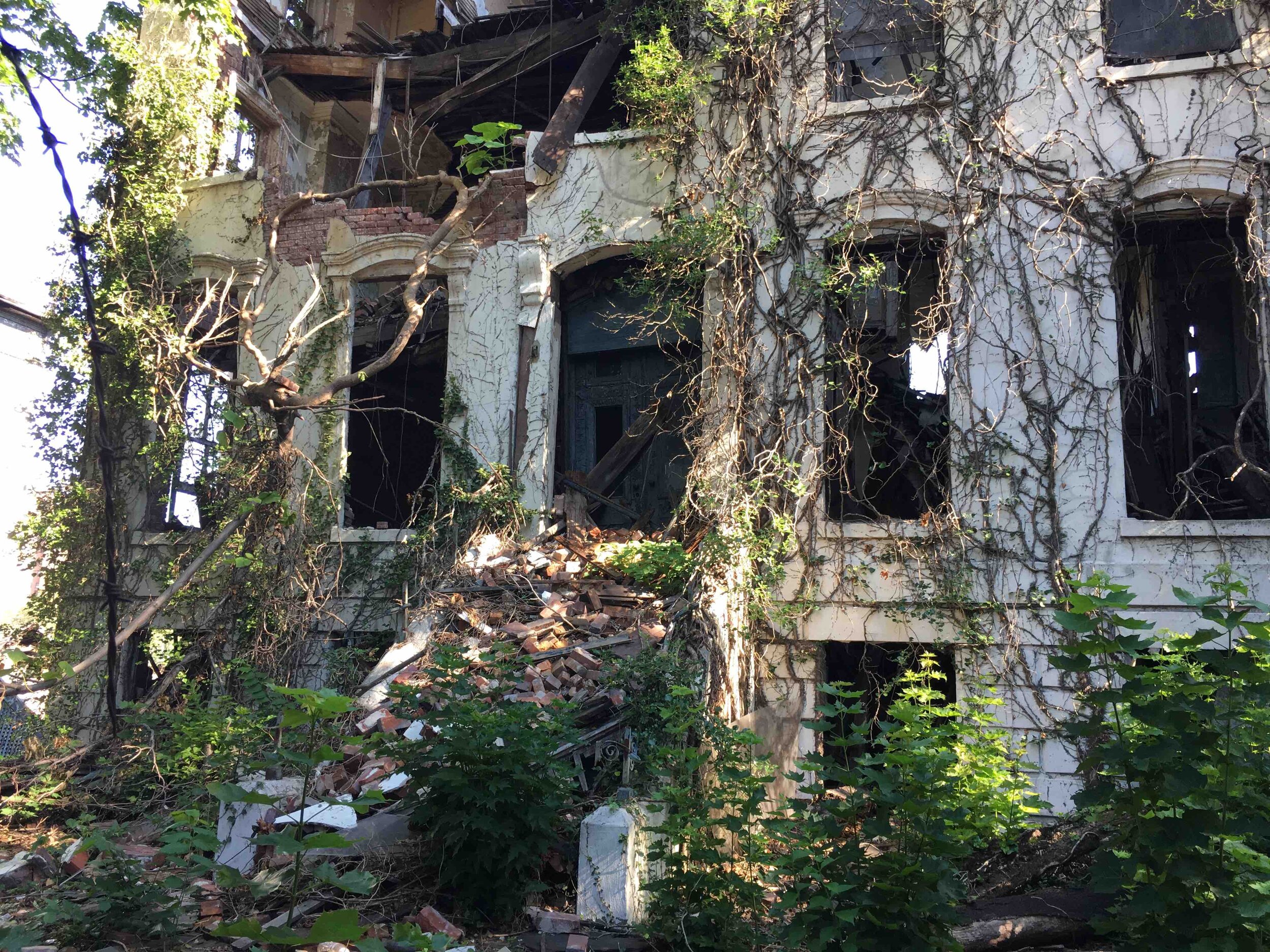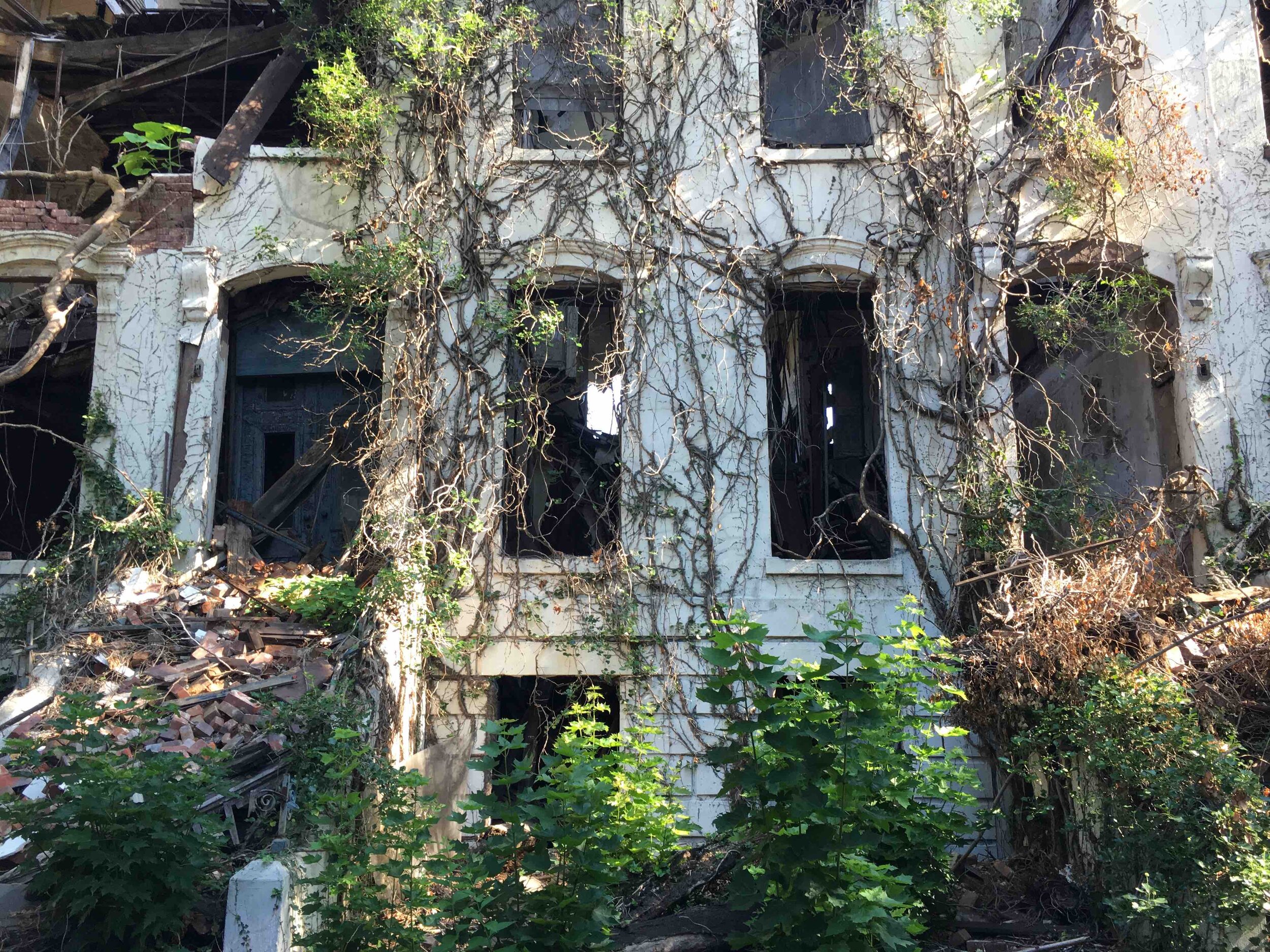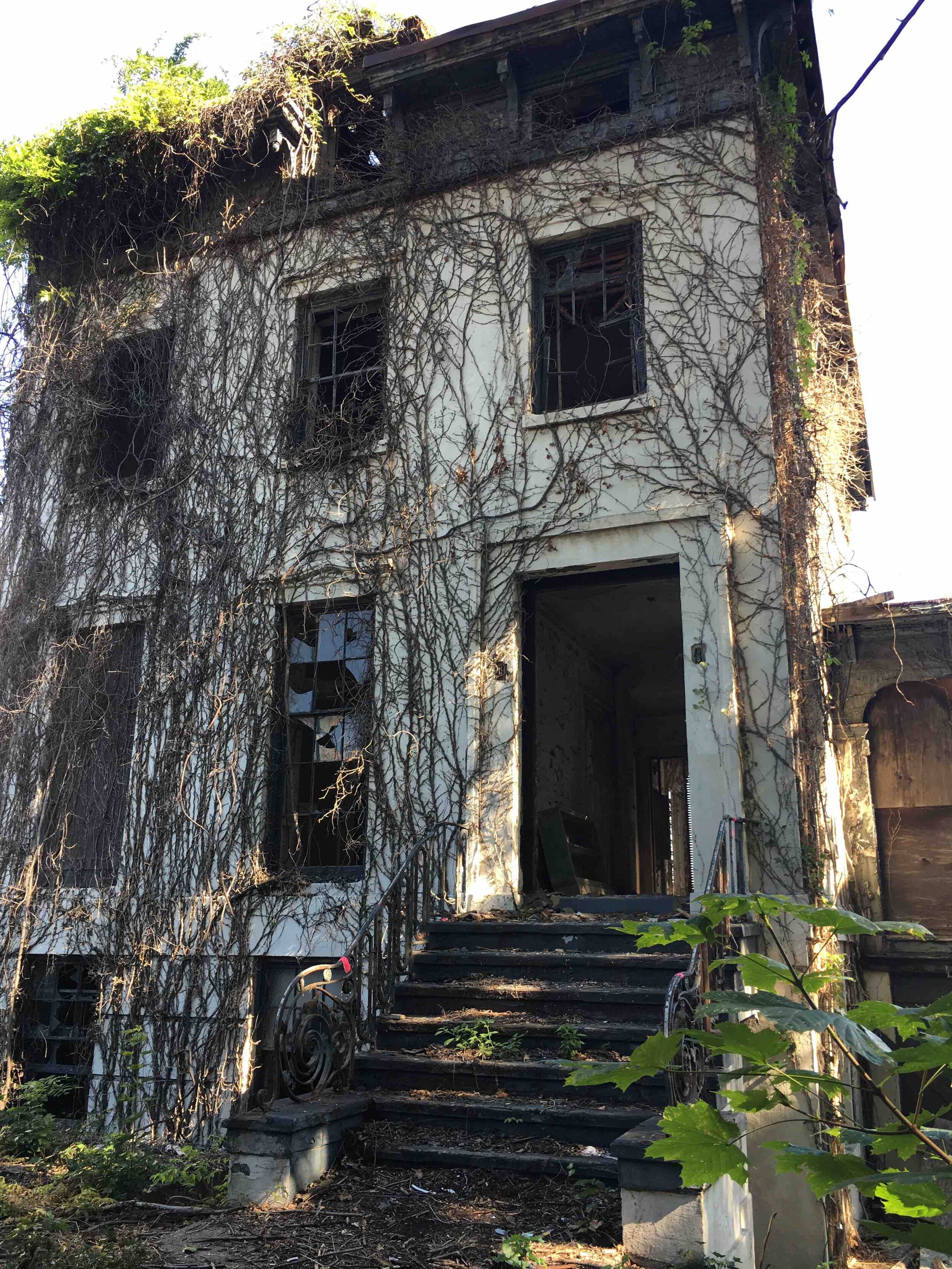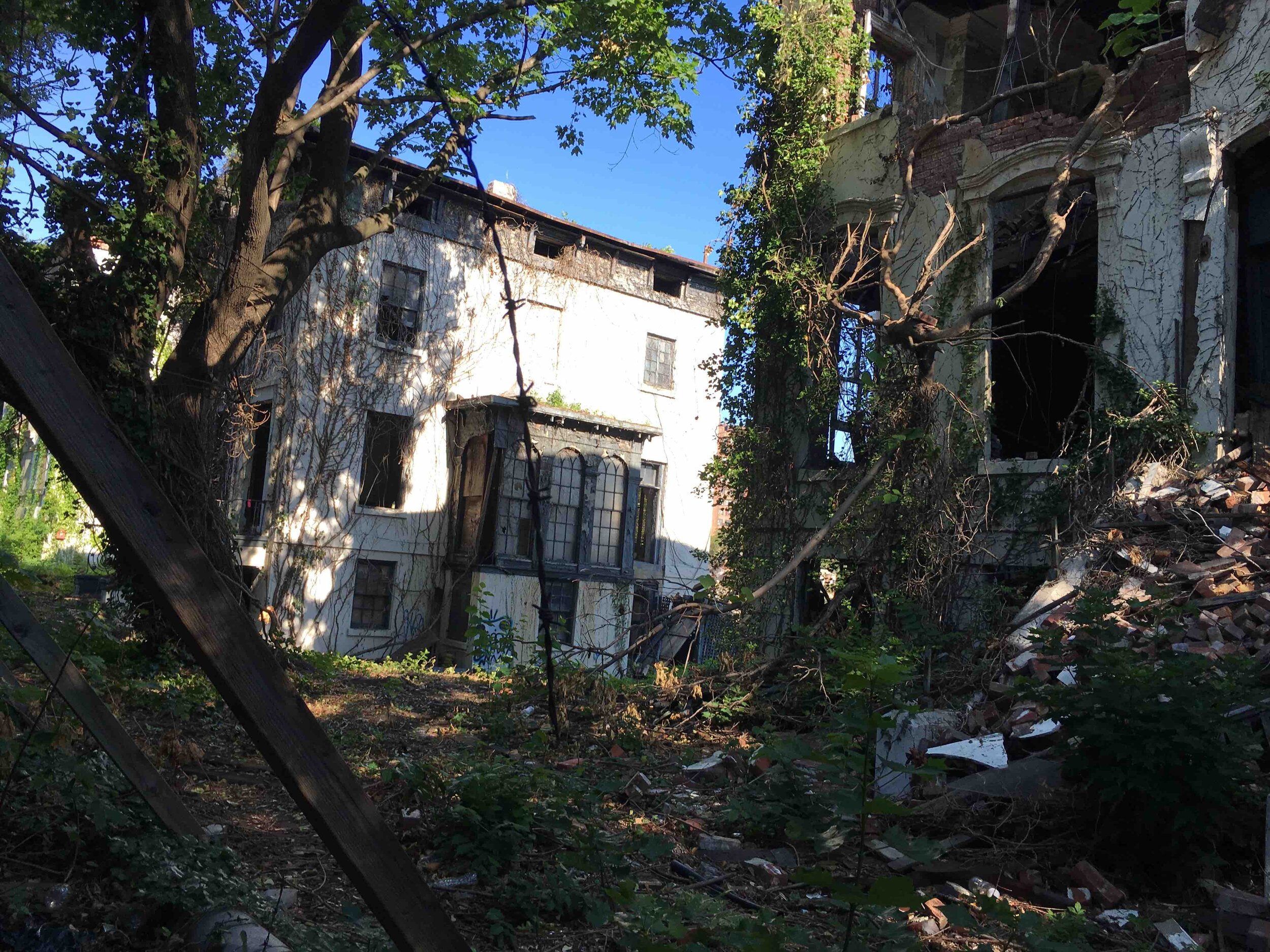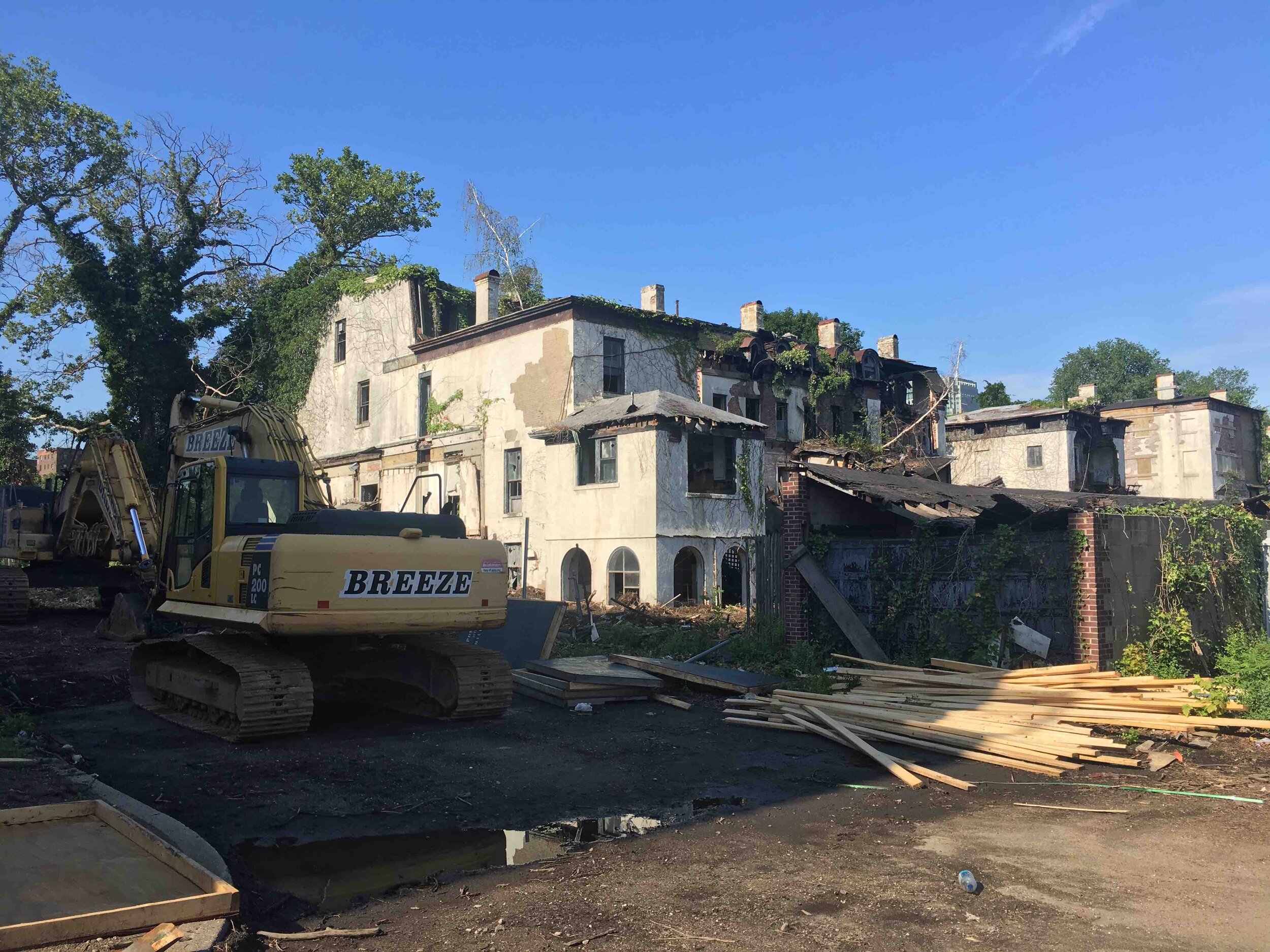 Twelve Years in the making, the Brooklyn Wegmans is the 101st nationwide store and self-proclaimed "wegmaniacs" were waiting in line in the rain Sunday morning for the doors to open. The family-owned supermarket chain is known for its quality, affordability and customer service. Routinely ranked among Fortune magazine's Top 10 companies to work, hundreds of the 540 employees are from adjacent public housing developments. Wegmans also offers an affordable, fresh option to the area, which has been labeled a food desert, meaning it is difficult to procure quality fresh food.
Despite being built in one of the most densely populated neighborhoods in the city, the supermarket was designed for drivers and is far from any subway lines. Additionally, the entrances and exits to the massive parking lot cut through one of Brooklyn's major bike routes, Flushing Ave, the future site of the Brooklyn Greenway. Yesterday, Flushing Ave was gridlocked with the bike lane completely filled with parked cars and intersections clogged with cars.
But could the Wegmans have been built without demolishing historic structures, closer to public transit and without 700 parking spaces? Given the cult following and yesterday's turnout, it seems that most New Yorkers have made up their minds about the store even before its opening.